Twenty years ago,
we opened our doors to our
wonderful neighbors.
What started as a plot of land has become a landmark in the Marshall community. A place invested in the people of Marshall and focused on youth development, healthy living, and social responsibility. Featuring an indoor pool, state-of-the-art exercise equipment, fitness studios, two gyms, and so much more, this facility only tells part of the story about the Y's impact in twenty years.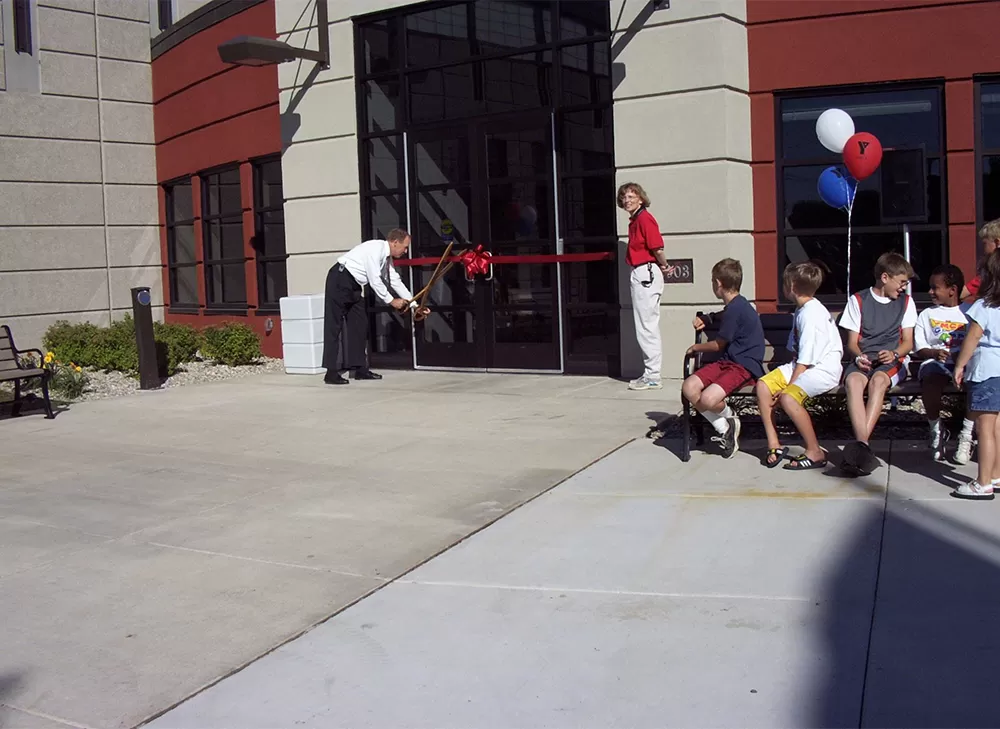 So what does two decades of service to the Marshall community mean to us? It means: 64,400
PEOPLE HAVE WALKED THROUGH OUR DOORS AND GROWN STRONGER IN MIND, BODY, AND SPIRIT. 13,000
CHILDREN AND ADULTS HAVE LEARNED HOW TO SWIM. 2,325
CHILDREN HAVE ENROLLED IN SUMMER DAY CAMP, FOCUSED ON THE VALUES OF HONESTY, RESPECT, CARING AND RESPONSIBILITY. 5,000
SENIORS DISCOVERED CLASSES AND PROGRAMS THAT REDUCED RISK FOR DISEASE AND HELPED THEM RECLAIM THEIR HEALTH.
WE'RE NOT DONE
From young staff members growing into leaders, to kids discovering new passions, to the countless health journeys that began and were celebrated here, we're so proud of what has been accomplished. We can't wait to see what the next 20 years will bring!
Thank you for being a dedicated member, volunteer, or community supporter of the Marshall Area YMCA! We look forward to celebrating with you throughout 2023.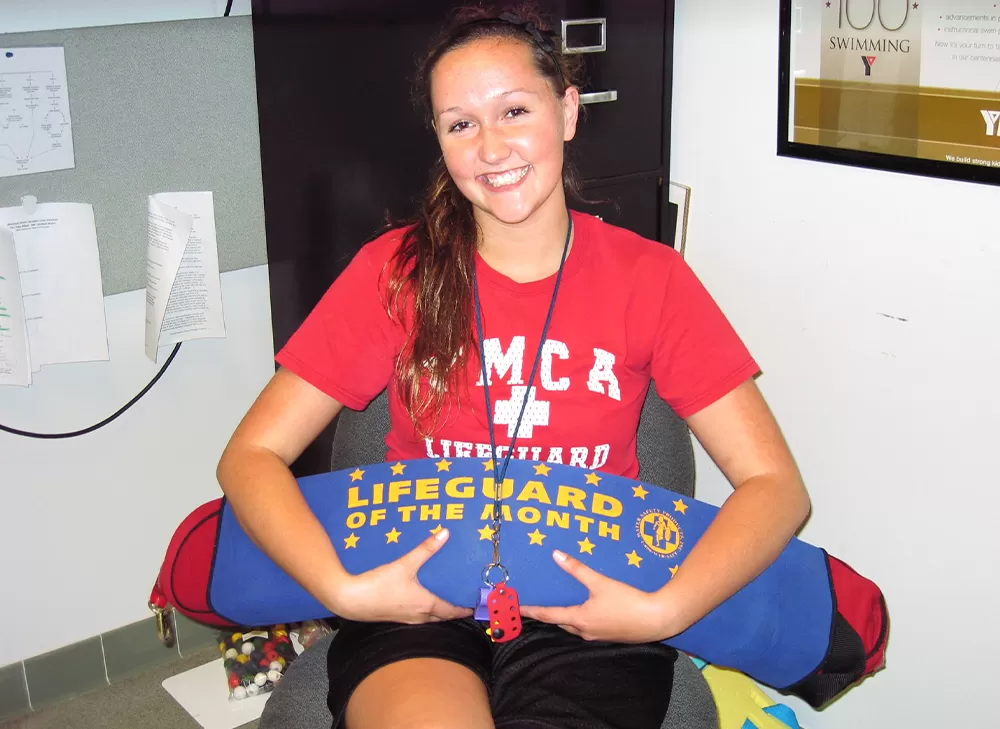 The Marshall Area YMCA began in the summer of 2000 with the formation of a volunteer board of directors under the name of the Marshall Area Community Center, Inc. (MACC, Inc.). This group of dedicated individuals was charged with researching and developing a facility that could meet the community's needs for space for special events, socialization, and leisure services. This effort was originally made possible through a matching gift from Schwan's Sales Enterprises which pledged up to $5,000,000 in matching funds towards the construction of such a facility.
Over the next year, these volunteers worked hard in several capacities: researching community needs, visiting successful community centers, fundraising, and designing a facility. Through this process, the volunteers became aware of, and impressed with, the mission and operational success of YMCAs. More and more, those volunteers believed that a YMCA would best meet the needs of the Marshall area. On June 1, 2001, the Board of Directors voted to change the name of the organization to the Marshall Area YMCA.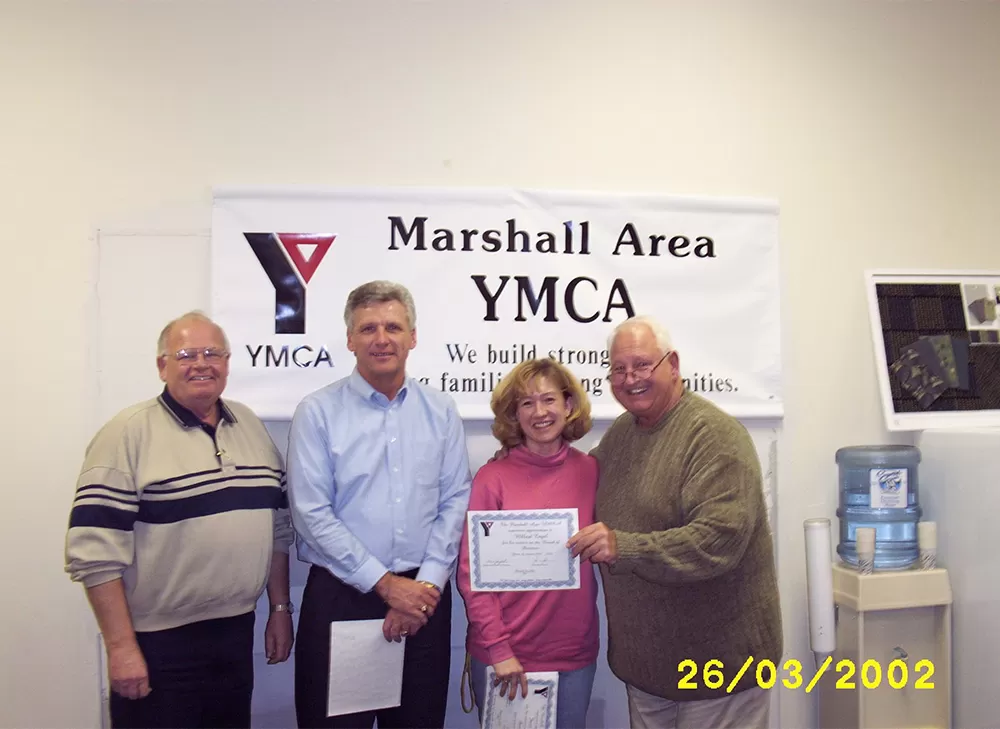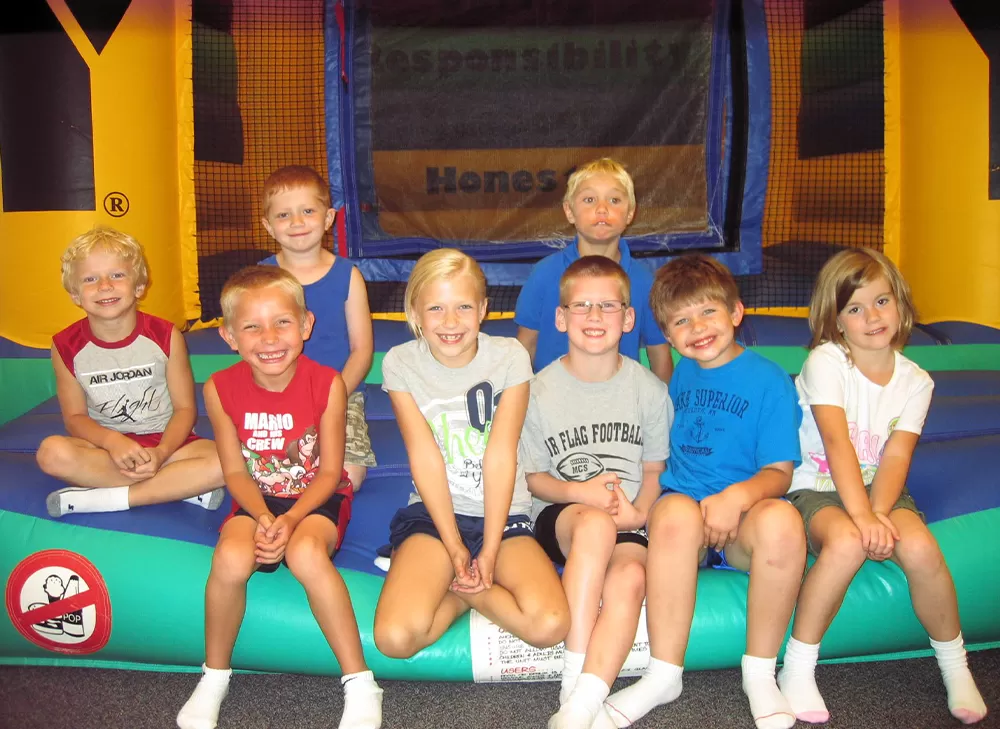 Throughout this time, the volunteers were working diligently to match the entire $5,000,000 gift from Schwan's. In June 2001 the community celebrated the success of the volunteers' campaign with $5,000,000 in matching funds pledged from businesses, organizations, and individual community members. This was the largest capital fundraising endeavor in Marshall's history and is a testament to the altruism of our businesses and citizens.
The YMCA started conducting programs in the Marshall area in the spring of 2002, including teen programs, gymnastics, and camp.