Join Our Team!
We're looking for personal trainers.
Share your passion for fitness with others.
Schedules are flexible and all employees receive a FREE YMCA membership!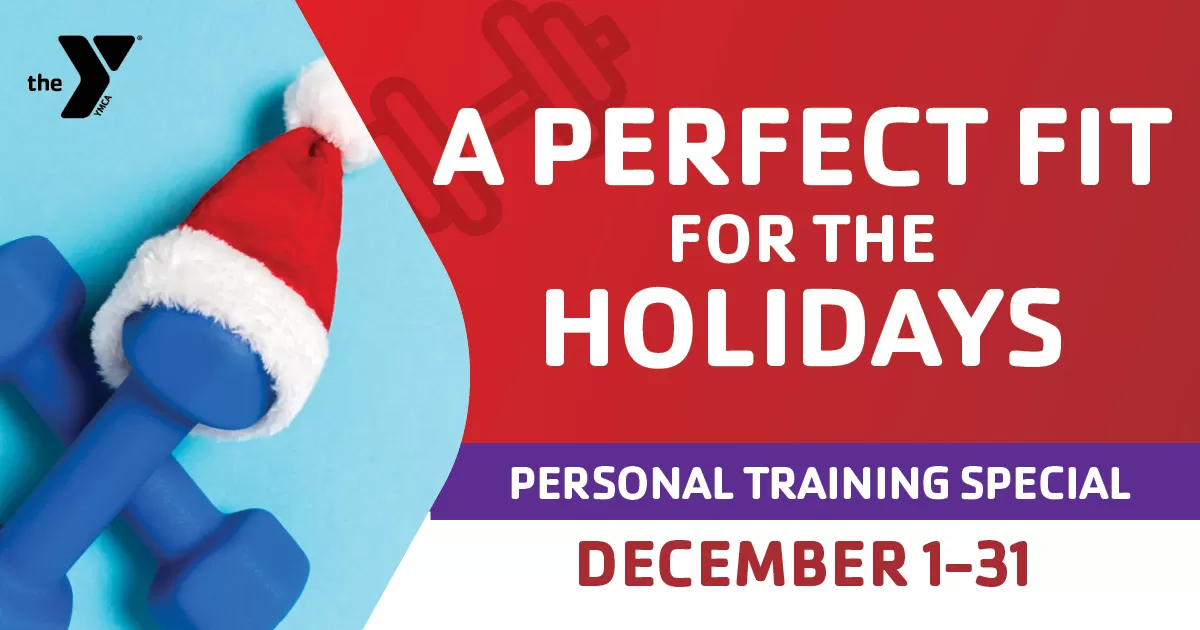 A Perfect Fit for the Holidays
December 1 -31
Give yourself or a loved one the gift of health this holiday season! Purchase personal training sessions in December and save.
Save $25 on EIGHT 1-hour sessions
Save $50 on SIXTEEN 1-hour sessions
---
Train Smarter. Not Harder.
Your body is unique, and your fitness regimen should be as well. At the Y, our nationally-certified Personal Trainers can assist you in reaching your fitness and weight loss goals through one-on-one or group settings. 
Personal Training can:
Rev up a stale exercise routine
Break out of your fitness plateau
Reduce the risk of injury
Delay the on-set or prevent chronic disease
Help you to establish realistic and attainable goals
TWO WEEK TUNE UP
Ready to get back in the game? Our trainers can get you moving again in this two-week format to help you get active. 
Each Tune Up consists of four sessions over two weeks.
WEEK 1
Session 1 - Consultation
Session 2 - Health Assessment/Movement Screen
WEEK 2
Session 3 - 30 Minute Personal Training Session
Session 4 - 30 Minute Personal Training Session
Meet Our Personal Trainers