---
Train Smarter. Not Harder.
Your body is unique, and your fitness regimen should be as well. At the Y, our nationally-certified Personal Trainers can assist you in reaching your fitness and weight loss goals through one-on-one or group settings. 
Personal Training can:
Rev up a stale exercise routine
Break out of your fitness plateau
Reduce the risk of injury
Delay the on-set or prevent chronic disease
Help you to establish realistic and attainable goals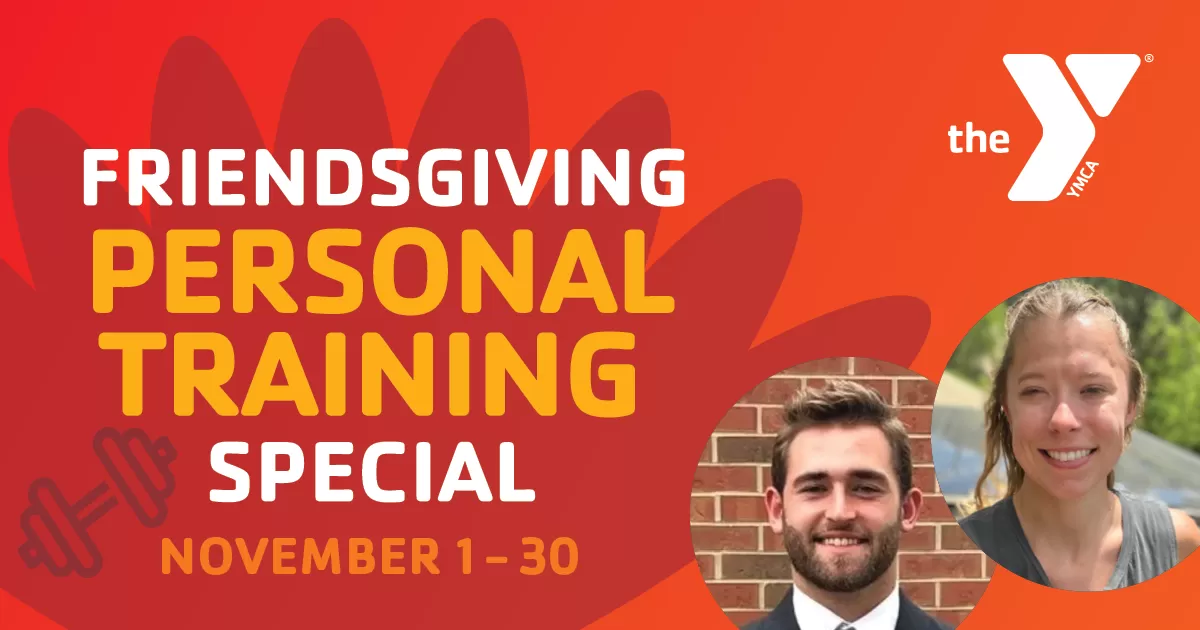 Friendsgiving Training Special
November 1-30
 
The season of giving
During the month of November, purchase a package with Derek or Grace and have a friend join you for 2 Free Sessions! Your friend does not have to be a current member of the YMCA.
TWO WEEK TUNE UP
Ready to get back in the game? Our trainers can get you moving again in this two-week format to help you get active. 
Each Tune Up consists of four sessions over two weeks.
WEEK 1
Session 1 - Consultation
Session 2 - Health Assessment/Movement Screen
WEEK 2
Session 3 - 30 Minute Personal Training Session
Session 4 - 30 Minute Personal Training Session
Meet Our Personal Trainers