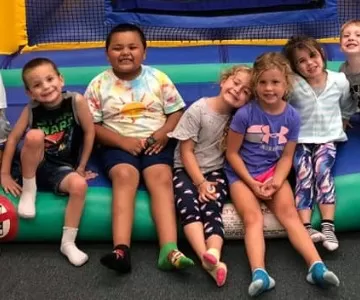 Discovery Camp
Ages 3-5
Getting ready for Preschool or Kindergarten?  Summer Day Camp at the Y promotes school readiness activities with numbers, letters, reading, and keeping the day structured from beginning to end.   Campers will learn, play, and grow at the YMCA.   Developing social skills, teamwork, and responsibility.  Counselor to camper ratio is approximately 2:8.  Each week has a special theme that incorporates fun, learning, and our core values of Caring, Honesty, Respect, and Responsibility.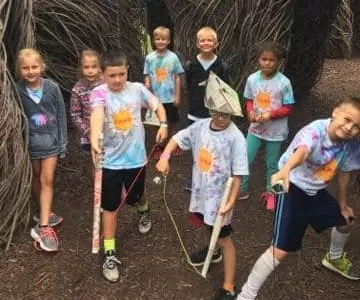 Camp Spirit
Entering Kindergarten - 1st Grade
Led by future professional educators, our summer day camp is packed with learning, physical activity, and adventure.  Imaginations and thoughts grow with weekly highlighted themes transporting us through a variety of experiences and expeditions.  Continued education is vital in the summer months and camp will keep you prepared for the next school year by reading 30 minutes daily, STEM  project development, creating art, performing theatre, and regular trips to the local library. 
Camp Courage
Entering 2nd - 3rd Grade
Camp Courage is the leap campers need to become leaders.  Our four core values of Caring, Honesty, Respect, and Responsibility are a focus in activities and the daily routine.  STEM and art projects, reading 30 minutes each day, and educational field trips all contribute to the fight against summer learning loss and keeping your child prepared for the upcoming school year. Realize your potential, step out of your comfort zone and muster the COURAGE to be adventurous.
Leaders in Training
Entering 4th - 7th Grade
Leadership, confidence, and responsibility are all traits Leaders In Training will take away from their Summer Day Camp experience.   L.I.T.s work with mentoring camp staff to focus on cooperation, team building, and group leadership skills.  Activities include community service projects, field trips, and whole camp leadership opportunities.  L.I.T.s will leave with a greater sense of themselves and the necessary lifelong skills to be a positive leader.
Kindergarten Camp
4-day camp for children entering Kindergarten
Kindergarten Camp is a one-week day camp covering the last week of summer for new Kindergarteners,  September 8-11.  Each day is a new experience with this traditional day camp.  Enjoy games, arts and crafts, swimming, local parks, and more!  The counselor-to-camper ratio is approximately 2:8.  The Camp day runs from 8:00am-5:00pm, however, we offer the opportunity for parents to drop their child off at 7:30am and pick them up by 6:00pm.
Bring a sack lunch & swim clothes each day.
Financial Assistance is available for most programs and YMCA membership based on household size and income.  If you feel you would qualify for assistance, please download and return this form to the YMCA prior to registration: